Payroll • Time Keeping • Human Capital Management
Keep your business in compliance and make sure your employees are paid on time and accurately.
Providing Personal, Comprehensive Services and Customized Solutions Since 1989.
When You Engage Our Services, You Don't Just Become Our Client;
You Become a Member of Our Family!
Looking for Personal Service, Customized Solutions at a Competitive Price?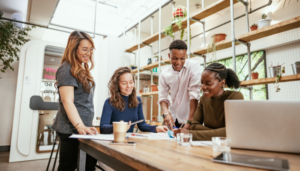 Transitioning back to the office after an extended period of remote or hybrid
Read More
We have been very satisfied with ASAP Payroll Service.  Their personal touch and the fact that they are a locally owned and operated business is important to us.  They are never more than a phone call away!
We've worked with Tom at ASAP Payroll for a number of years.  They've been very responsive to our needs and we're extremely pleased with the level of customer service we've received during that time.  Every time we call, we are helped immediately by a member of a friendly, knowledgeable, and responsive staff.  We couldn't be more pleased!