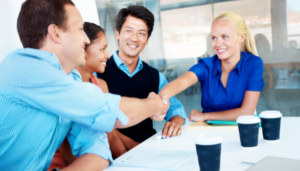 Congratulations! You have new talent joining your organization! While recruiting top talent sometimes feels like the biggest win, retaining that talent long-term is the end
Many successful businesses know that employee engagement is what sets their business apart from others,
Read More »
Self-employed taxpayers and most employers likely need to pay quarterly tax payments to make it
Read More »
On June 9, 2022, the Internal Revenue Service (IRS) announced that it will boost the
Read More »
Workers' compensation insurance basics Irrespective of the type of business you run, there's a chance
Read More »
A biometric time clock offers business owners a highly accurate way to track employee time
Read More »
Looking for Personal Service, Customized Solutions at a Competitive Price?